Back to stories
Latino Award 2016 - Euseubio Leal Spengler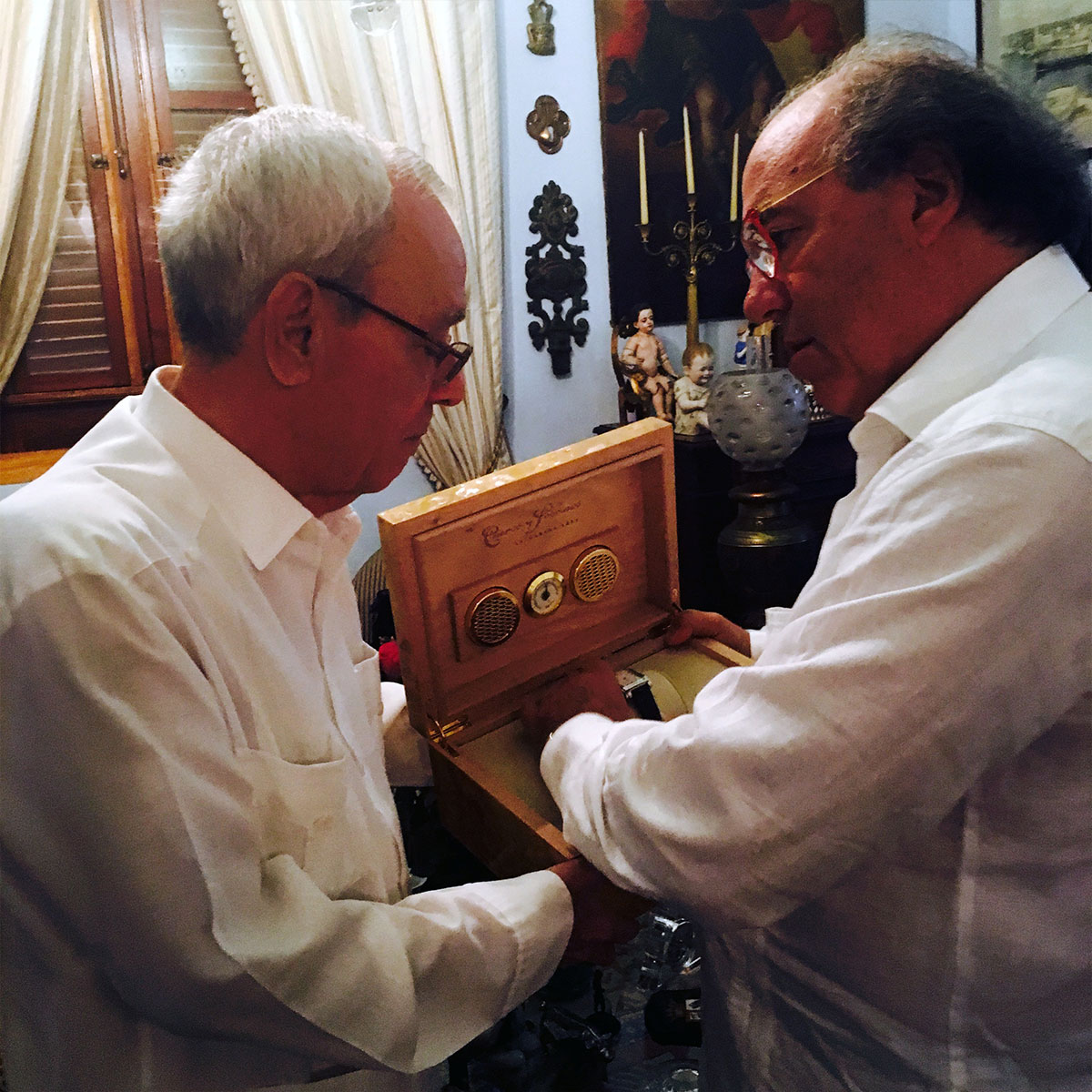 Cuervo y Sobrinos, the prestigious Swiss watch brand with a Latin heart, founded in Havana in 1882, gave its 2016 'Latino International' award to the Cuban Official Historian, Dr. Eusebio Leal Spengler.
The Latino International award is dedicated to the Latin celebrities who have reached well-deserved fame across the globe. In previous years this award has been given to prestigious personalities such as film director Pedro Almodovar, actor Andy Garcia, singer Miguel Bosé, writer Mario Vargas Llosa, the musician Chucho Valdés and the actor Antonio Banderas.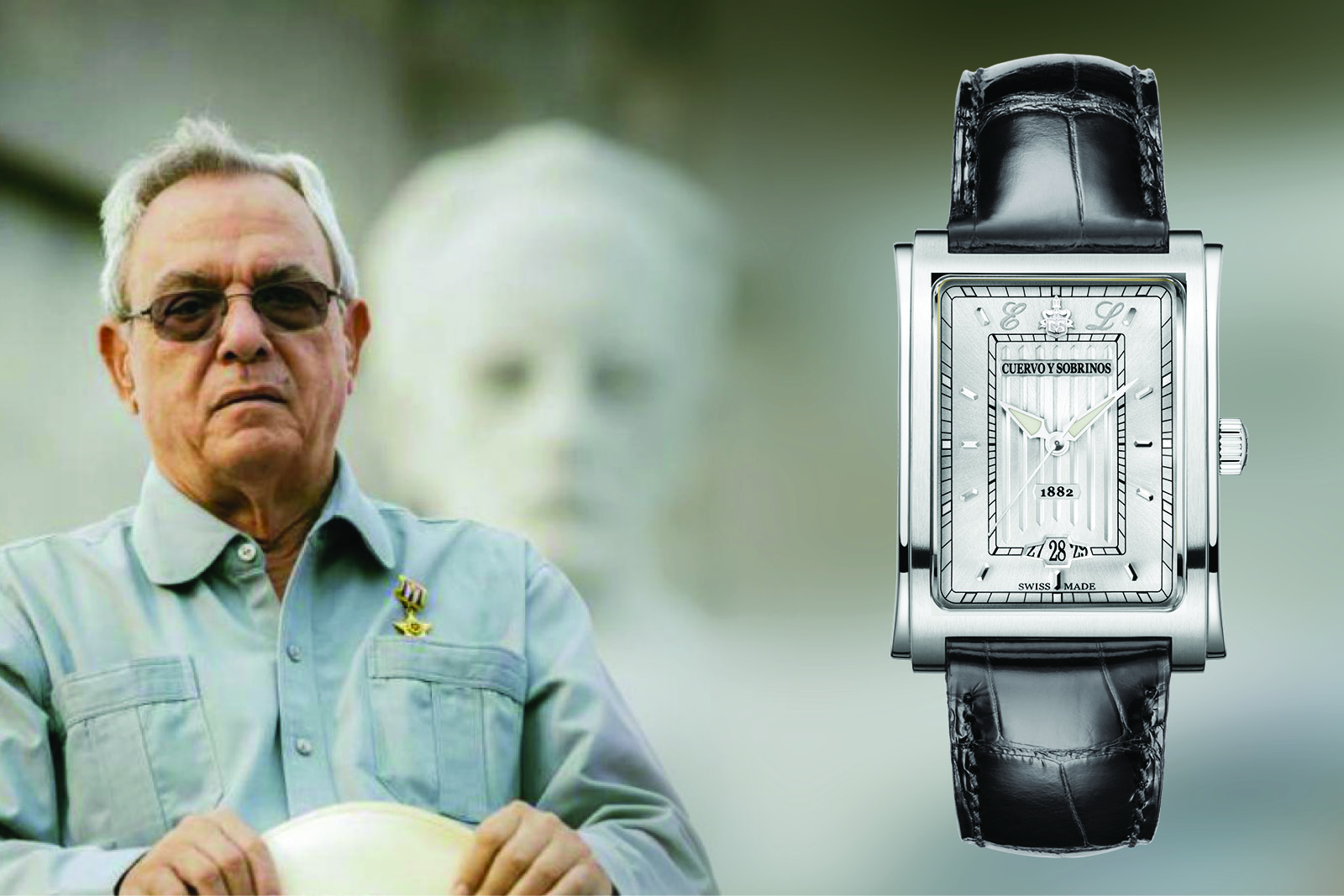 In the city of Havana, on June 22nd, 2016, Marzio Villa, President & CEO of Cuervo y Sobrinos' watch Brand, the only luxury Swiss watchmaking enterprise which boasts a real and proven Latin heritage, with profound emotion and admiration has had the pleasure and honor to present the 2016 LATIN INTERNATIONAL AWARD to Dr. Eusebio Leal Spengler, official Historian of the city of Havana, in recognition of his leadership and hard work and as the undisputed engine of a very complicated restoration which, with global consensus, has returned to the old city the elegance and the prestige it used to have in the past.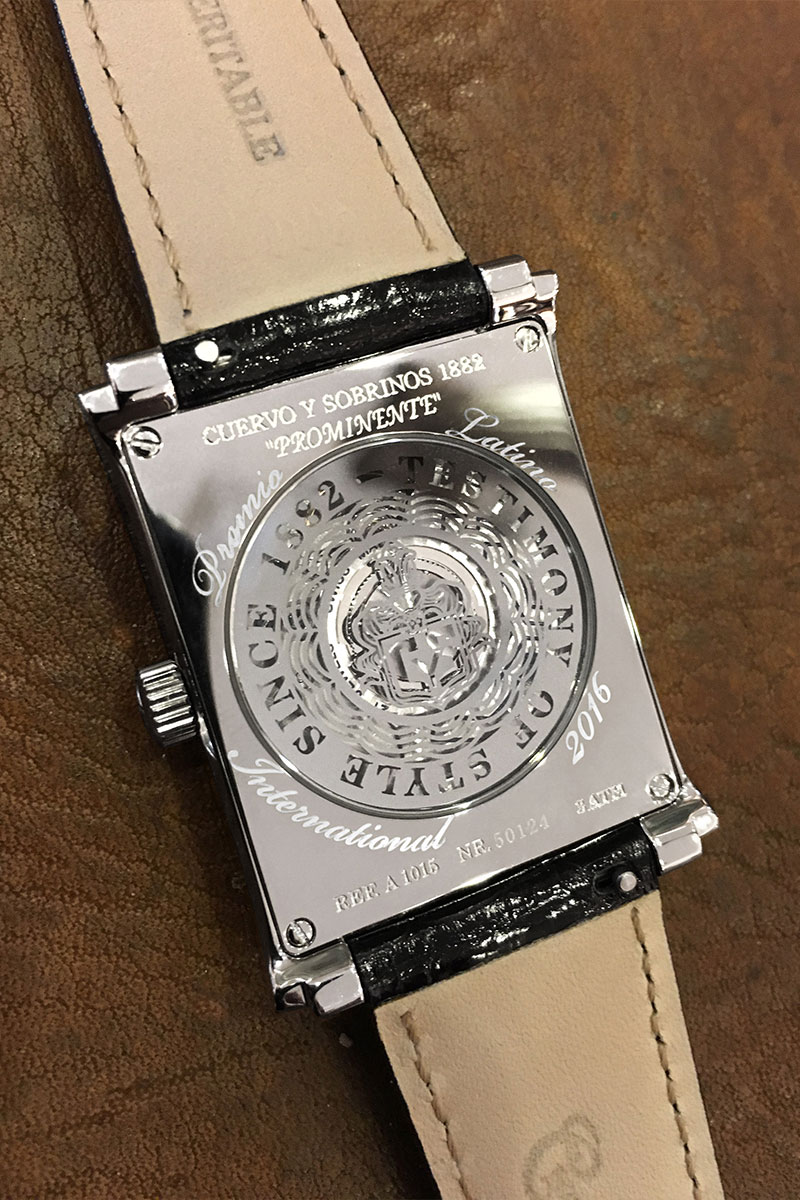 Dr. Eusebio Leal Spengler, being already subject of many important international awards and recognition, received the LATIN INTERNATIONAL AWARD at his home with the friendliness and charisma that exudes his personality. 
This celebration was another opportunity to meet with Mr. Villa, who 8 years ago, made possible in the old city, the realization of the Boutique/ Museum of Cuervo y Sobrinos, today is a place worth visiting for local admires and numerous tourists who come in search of testimonies of a past glamour.
Cuervo y Sobrinos firm reaffirms its Latin origins through culture, emphasizing the values of elegance, style and tradition.