Back to stories
Latino Award 2013 - Antonio Banderas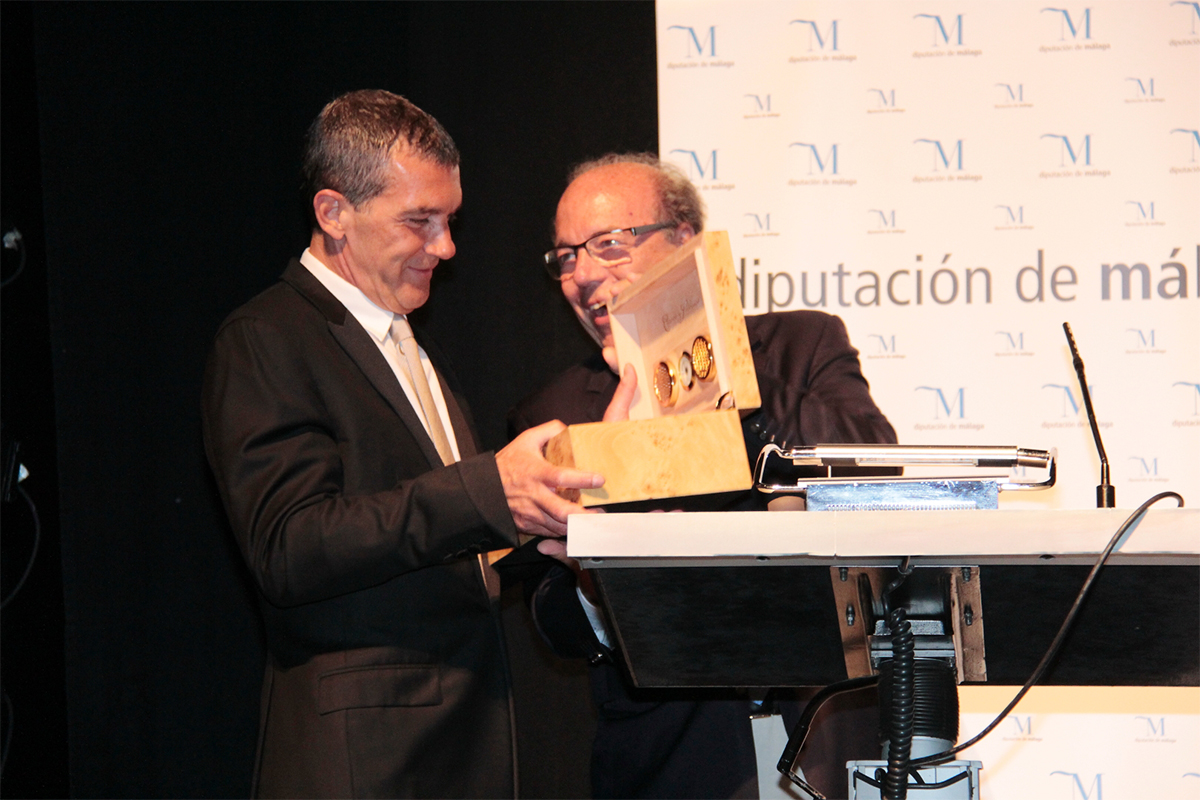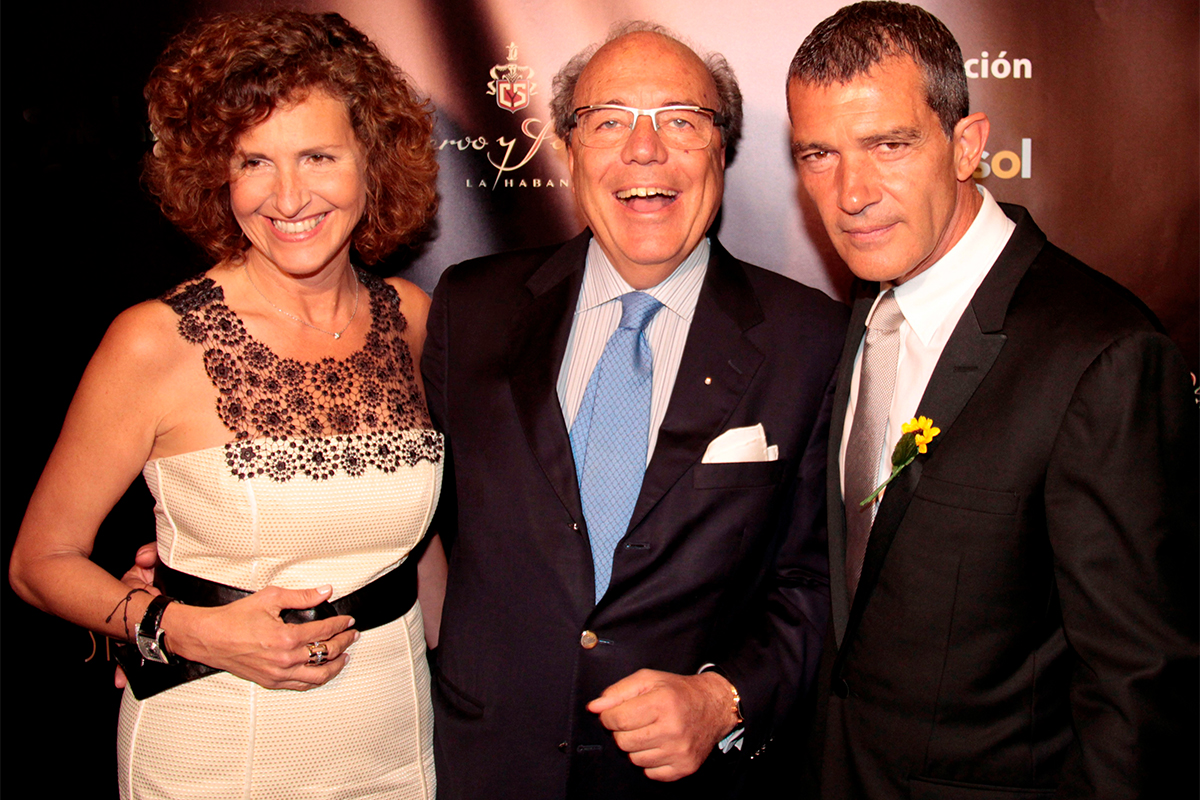 On August 10th, Banderas' birthday, Cuervo y Sobrinos had the honor of giving the award in front of more than 400 guests. The Latino International award is dedicated to the Latin celebrities who have reached well-deserved fame across the globe.

In previous years this award has been given to prestigious personalities such as film director Pedro Almodovar, actor Andy Garcia, singer Miguel Bosé, writer Mario Vargas Llosa, and musician Chucho Valdés.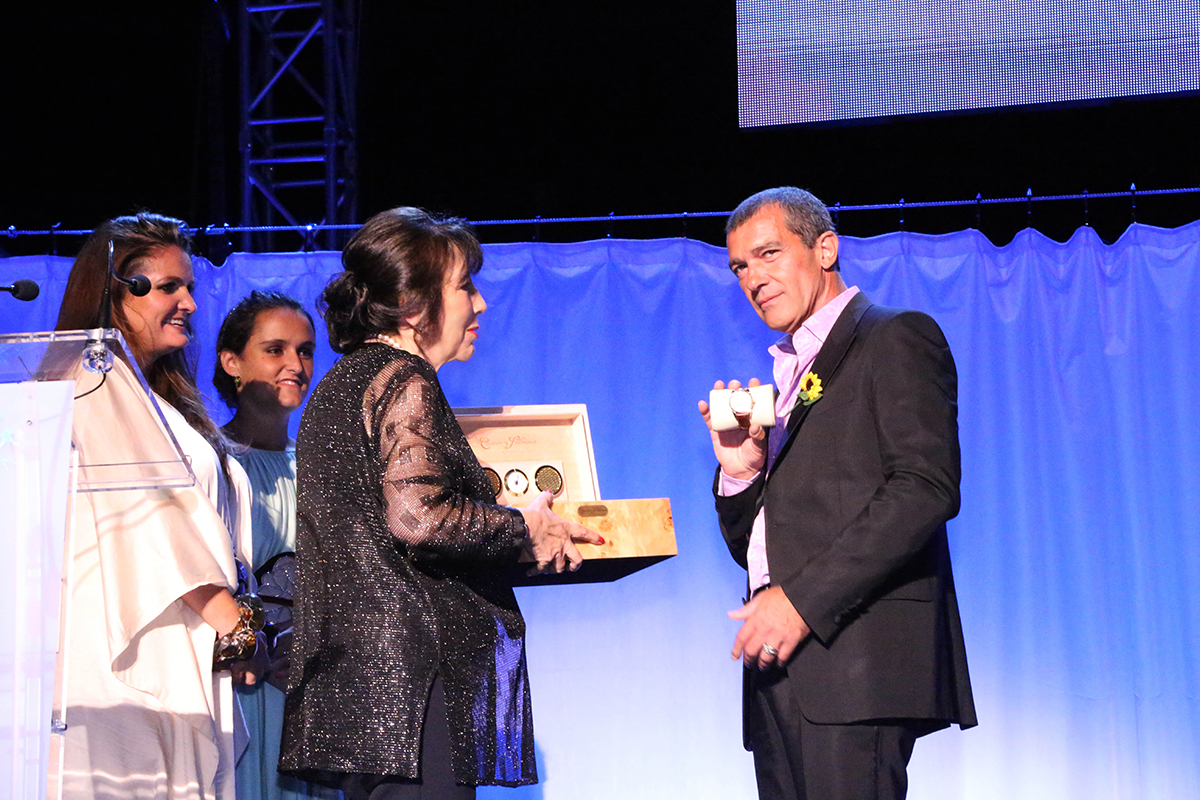 During the gala Mr. Banderas expressed the great joy and thankfulness that he felt when Pilar Mata, CEO of Diarsa (official Distributor of Cuervo y Sobrinos in Spain) gave him the award. Pilar Mata confessed that she knew that he was the perfect "Latino International" when she watched the movie "The mambo kings."

Banderas replied by expressing that he loves Cuervo y Sobrinos watches. During the gala he was wearing a Cuervo y Sobrinos watch, which was up for auction on that same day.  Banderas also received an exclusive 'Historiador Retrogrado' watch personalized with his initials on the dial. 
Cuervo y Sobrinos also helped with the Foundation ´Lágrimas y Favores´, an NGO which focuses all their efforts to the academic integration of the most disadvantaged and the palliative care of cancer patients.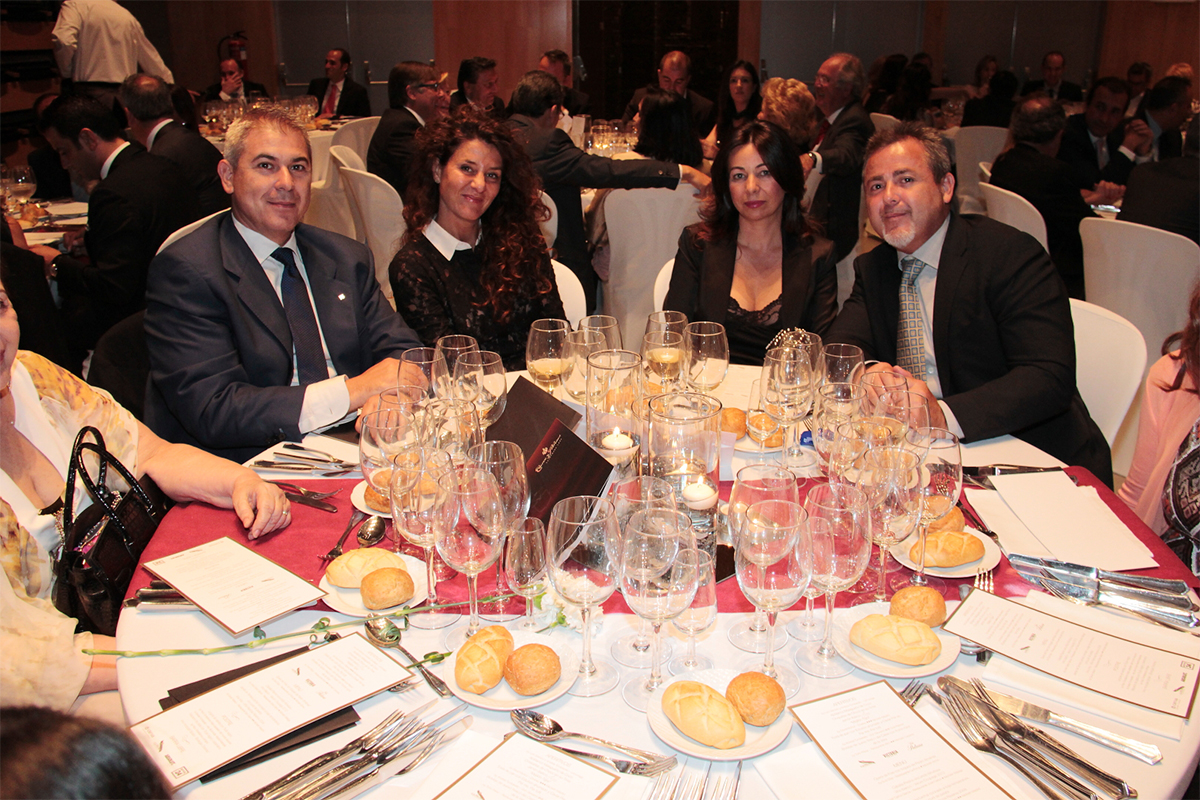 Among the guests of the Gala were personalities such as singer Miguel Bosé (Latino International award winner 2007), designer Miguel Palacio, and singers Alejandro Sanz, Marta Sanchez and Juan Peña.  Other guests included Valeria Mazza,  Sara Baras, Imanol Arias, Mariló Montero, Eva González, Laura Sánchez, Vicky Martin Berrocal,  Carmen Lomana, Paloma Cuevas, Enrique Ponce, Jordi Mollá, Eugenia Martínez de Irujo, and  Arantxa Sánchez Vicario,  with many others…