Back to stories
Cuervo y Sobrinos x Francisco "Pipin" Ferreras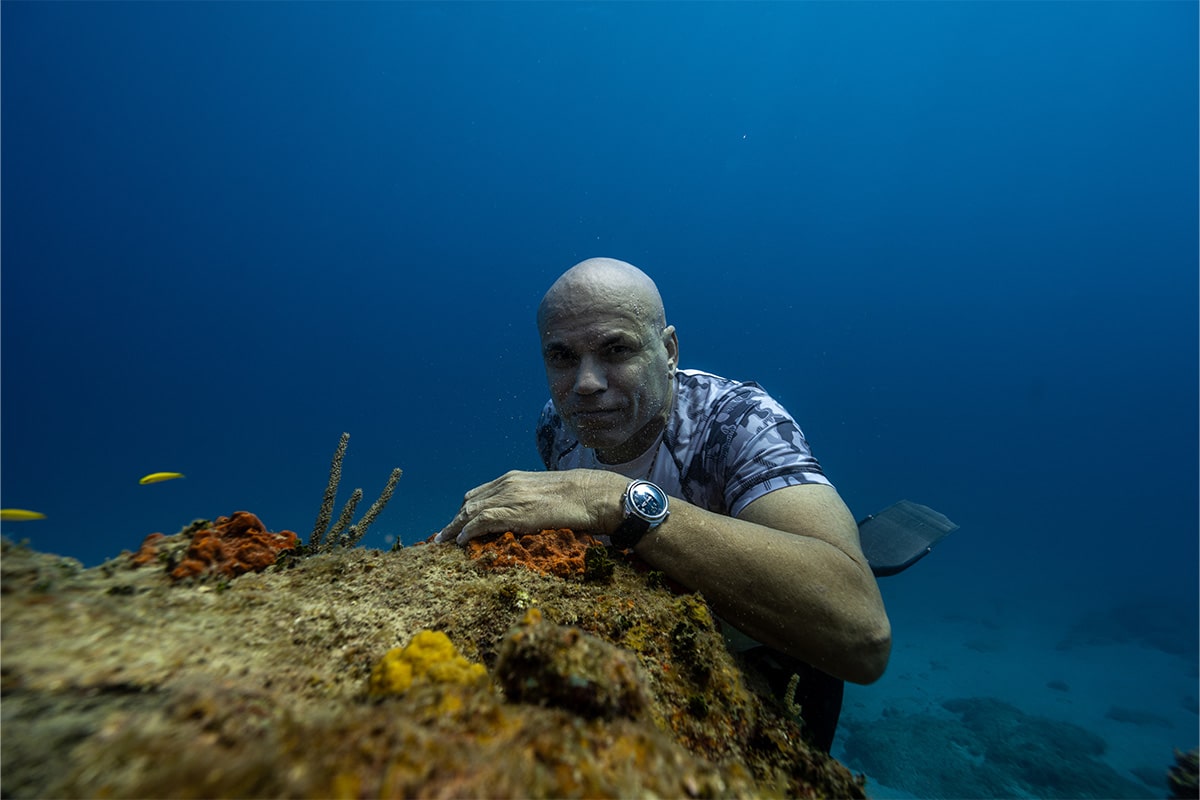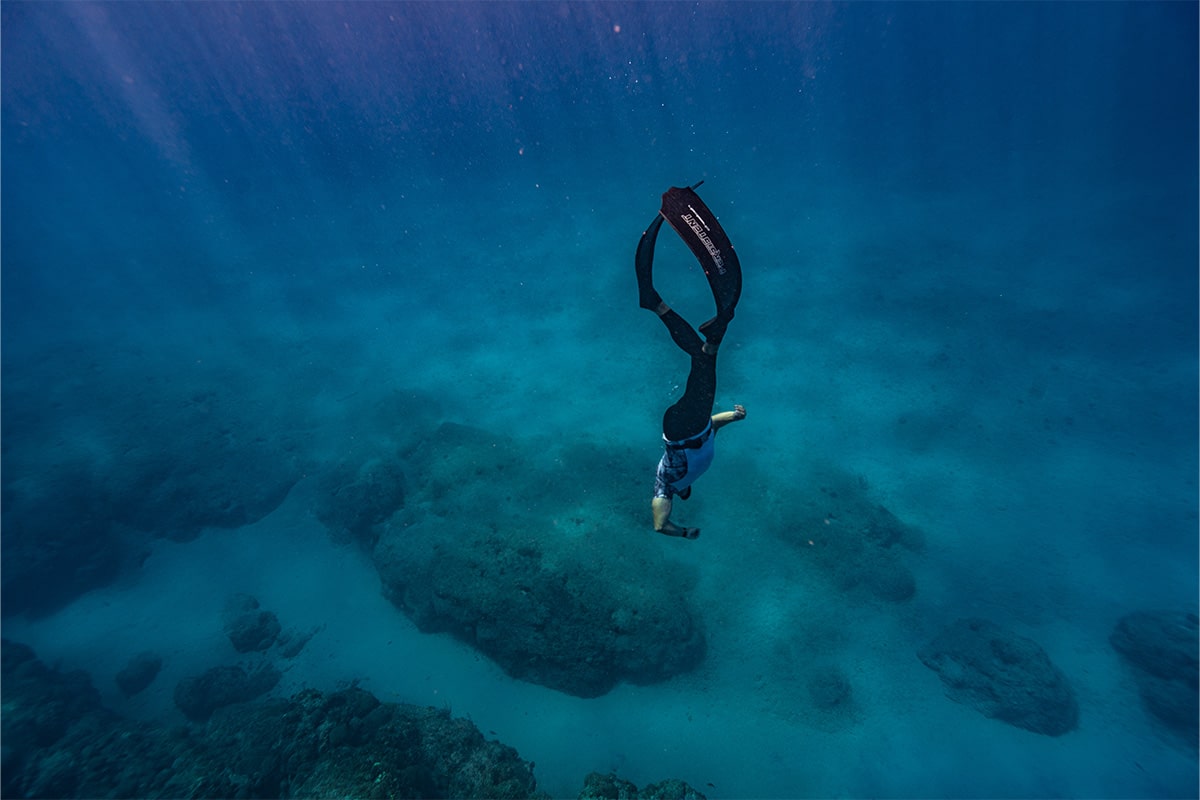 Cuervo y Sobrinos is pleased to announce a partnership with Francisco 'Pipin' Ferraras, the free-diving and spearfishing specialist.
This news follows the successful launch of the Buceador Caribe, a range of masculine divers' watches featuring an impressive water resistance of 200m. Each of these models celebrates Cuba's aquatic world where cyan coloured seas, pastel sands and black corals coexist.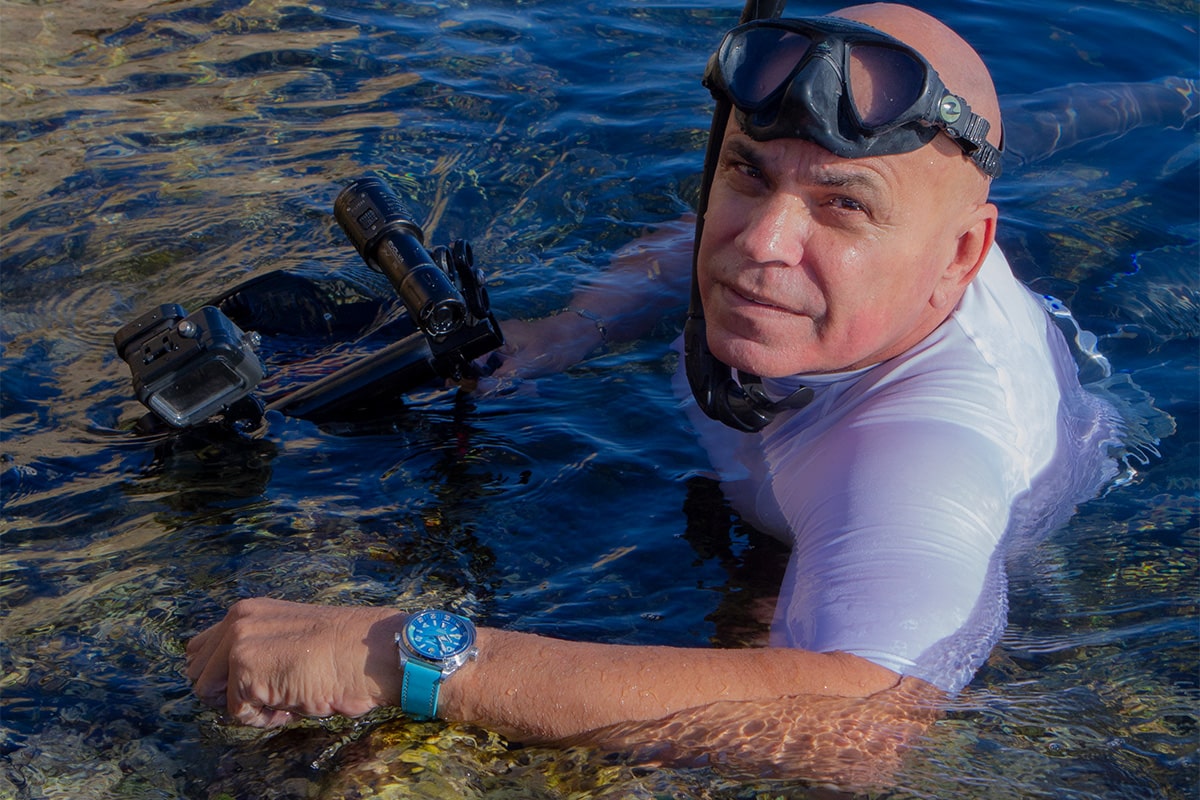 Pipin established his first world record at 27
Pipin was born in Matanzas in Cuba and is clearly very aware of the region's notable aquatic charms. He began diving at just 8 years of age, descending 4 or 5 metres without the aid of bottled air.
Furthermore, at the tender age of 12, he would go spearfishing, submerging over 15 metres and spending prolonged periods underwater. Clearly, he had an innate capacity to dive.
Ultimately, Pipin embarked on a career in free diving and established his first world record, aged just 27. This impressive achievement was merely a foretaste of what was to come.
Indeed, throughout his career, Pipin has repeatedly enjoyed the sweet taste of success, frequently setting new world records. 
He has toured the globe in his role as an underwater producer and photographer, swimming in virtually all of the world's seas. However, despite travelling extensively, he remains a firm fan of Cuba's warm waters and diverse marine life.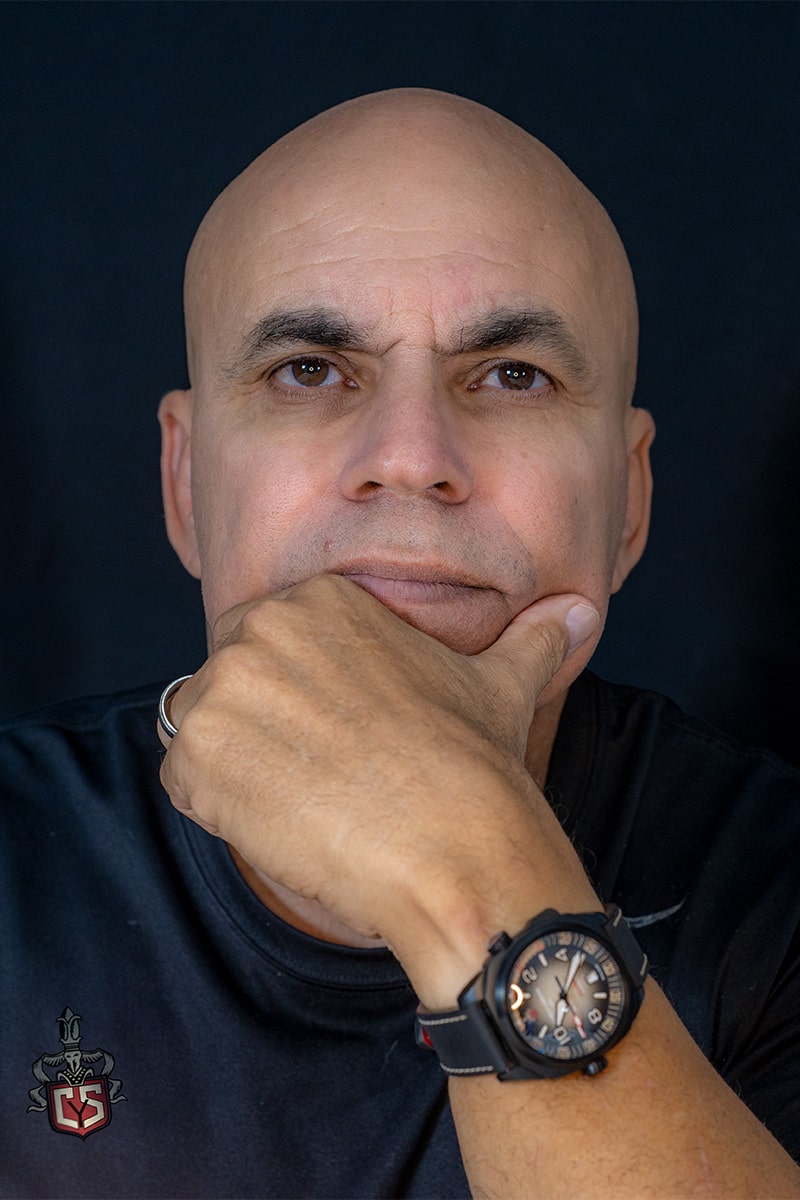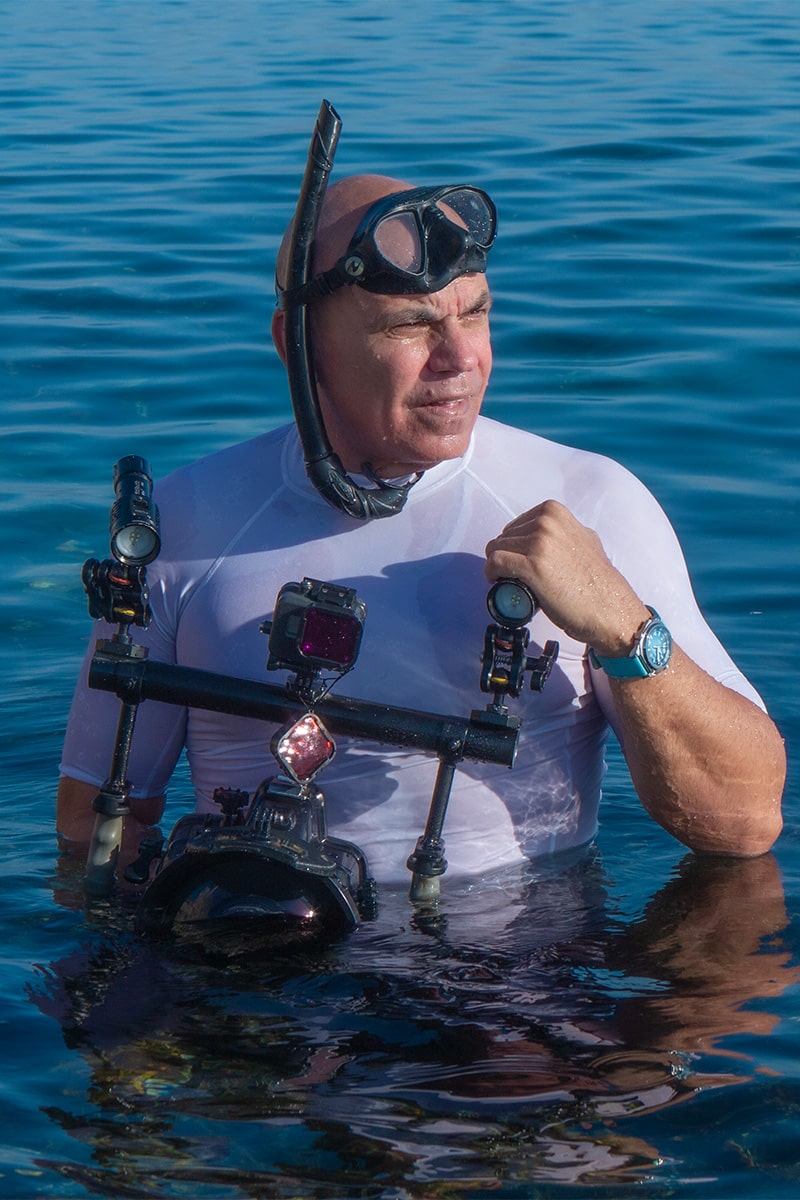 Our love for Cuba has never faltered
Massimo Rossi, CEO of Cuervo y Sobrinos, explains, "Our company was established in Havana, Cuba and since its foundation in 1882, it has always celebrated Latin culture and the nation's love of life. Today, our watches are made in Switzerland, but our love for Cuba has never faltered.
Each of our models tells a different story, celebrating the company's captivating history while remaining relevant to the present and beyond.
"We were attracted to Pipin for a number of reasons. He epitomises the Cuban spirit, demonstrates a thirst for adventure and is incredibly courageous. Indeed, both parties to this agreement share the same mindset and a love for Cuba."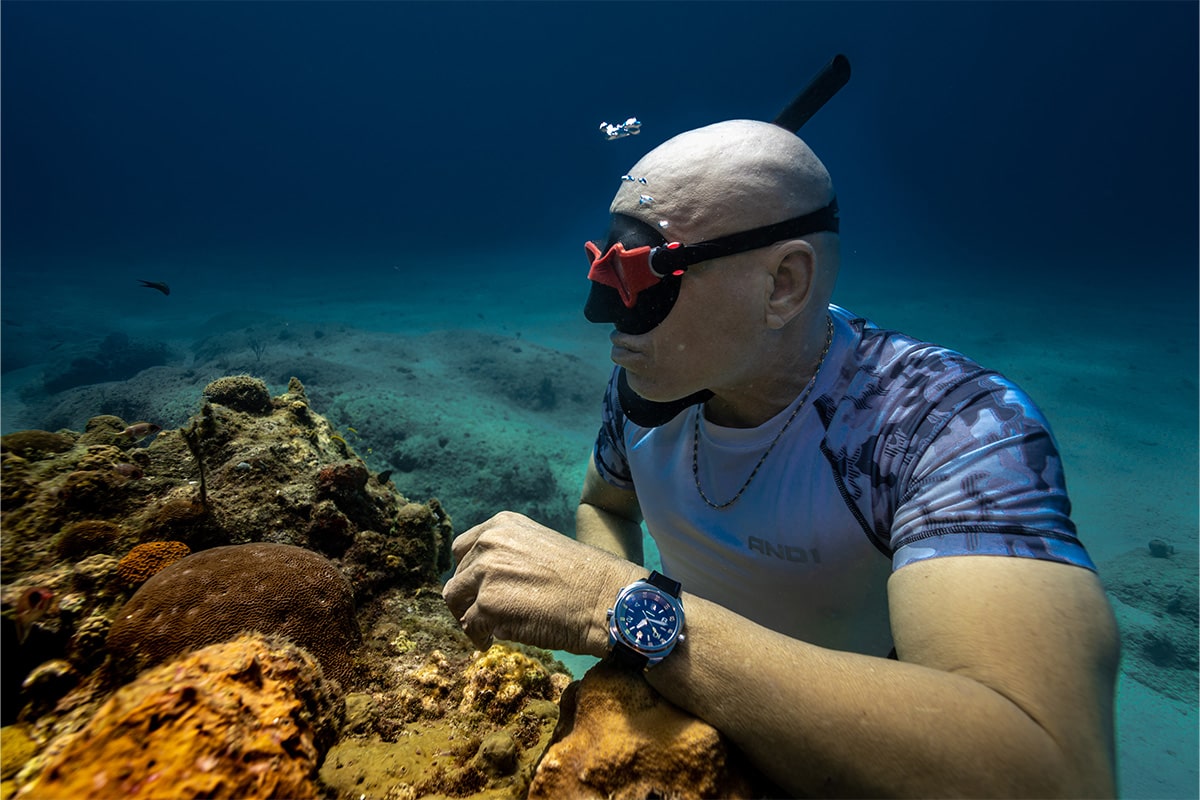 However, the partnership between Cuervo y Sobrinos and Pipin Ferreras extends beyond mere marketing. Pipin will contribute to the technical specification of future divers' models, highlighting potential technical improvements and testing them under the most adverse, 'real world' conditions.
In addition, Pipin will be working closely with Cuervo y Sobrinos helping to create a new watch that will deliver excellent underwater performance, but with a high quotient of style.
This new partnership perfectly illustrates the watch company's desire to engage with new audiences. Furthermore, it represents a taste of what's to come as the brand intends to announce additional partnerships in the near future.